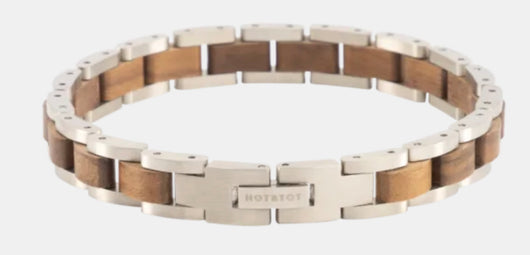 Boa Bracelet by Hot&Tot
Regular price $69.00 Sale
The BOA wooden bracelet is a minimalist bracelet that perfectly combines the soft grain of the walnut wood with the silver stainless steel . Beautiful on its own, or perfect in combination with a HOT&TOT watch that is also made of walnut.
Made of walnut wood and silver stainless steel

Each bracelet is completely unique

Suitable for all wrist thicknesses (22 cm length)

Silver stainless steel clasp

Free tool to easily customize the band yourself

Packed in a beautiful gift box made of recycled material

You buy a bracelet, we plant a tree!