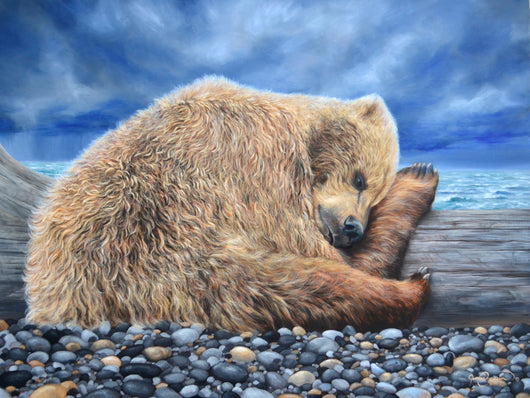 Somber Wake - Limited Edition Canvas Giclee Print
Regular price $225.00 Sale
A Limited Edition Canvas Giclee Print from James Corwin.

Each print is signed and numbered by James Corwin.

Presented in a very fine giclee printing process to achieve high detail and the original appeal of oil paint.
This print is ready to hang right from the packaging! Print is gallery-wrapped canvas.
You may choose to have your print textured or embellished by the artist. Textured is when the artist adds a clear, glossy finish to the surface of the canvas to resemble the appearance of brush strokes and further protect the canvas for longevity. Textured prints also include a second 'wet' signature by the artist.
Embellished is when the artist adds oil paint back over the textured canvas to bring out highlights and points of interest, to create a print that looks and feels just like an original painting!
Our benefits to you!
- Ready to hang, no extra framing required
- Archival, museum-quality
- Returns and Damages? We have you covered
- Exclusivity and limited release.
- Lifelong relationship with James. We truly care to deliver you the best.
Superior Quality
Our promise is to deliver the best quality product direct from James Corwin Fine Art studios.
Features
Gallery-Wrapped Giclee Canvas

Ready to hang! No extra framing needed.

Limited Edition of 95

Signed and Numbered by the artist!